Telemetria.pl is a comprehensive offer of devices, software and services in the field of wireless remote measurement, registration, control, diagnostics and location systems using GSM / GPRS / GPS technology.
Inventia is a global supplier of telemetry and vehicle tracking products based on GSM 2G/3G/LTE and GPS mobile technologies. Founded in 2001 and located in Warszawa, Poland, Inventia has become one of the leaders in professional GPRS telemetry having sold over 140 000 telemetry and vehicle tracking modules to 65 countries in the world.  Success of Inventia has been built by team of industrial automation, telecommunication and IT specialists with long-term engineering experience. Inventia is a reliable supplier with certified ISO 9001 Quality Management System. Scope of the offer includes not only hardware but also open architecture solutions based on proven industrial standards. Inventia delivers easy to use configuration and system integration tools providing open connectivity to customer SCADA systems, relational data bases and data management systems.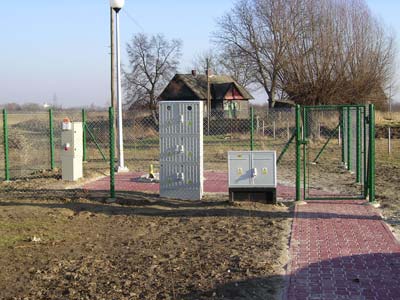 INVENTIA is a reliable supplier with implemented Certified Quality Management System compliant with the ISO 9001: 2015 standard.
We provide technical support, design consultations, training and service. The group of over 40 authorized partner companies ensures the implementation of turnkey systems in various industries.
Technical consultancy
Training and technical support in the field of the offered solutions
Warranty and post-warranty service
Pilot implementations
Designing dedicated devices