The Maritime Office in Słupsk was established in 1954 as the Koszalin Maritime Office. Under the current name, it has been operating since 1975. It is one of the three Maritime Offices in Poland – the others are Maritime Office in Szczecin and Maritime Office in Gdynia.
The main task of the maritime office is to deal with matters regarding government administration related to the use of the sea, within the scope regulated by laws and international agreements. These matters include, above all: navigation safety and harbor order supervision along with ensuring navigability of sea routes and ports, supervision over the protection of the marine environment and protection of the seashore by construction, maintenance and protection of shore strengthening, dunes and protective forests on seashore, navigation markings on sea roads, roadsteads, anchorages, and in harbors and marinas.
Starting from 2006, the Maritime Office in Słupsk uses a telemetric system based on Inventia modules to control the work of devices related to maritime safety, such as lighthouses or buoys. They use MT-101 and MT-713 modules. Further upgrades of these devices or the expansion of the system with new devices will undoubtedly increase their basic functionality by the possibility of remote monitoring using Inventia modules.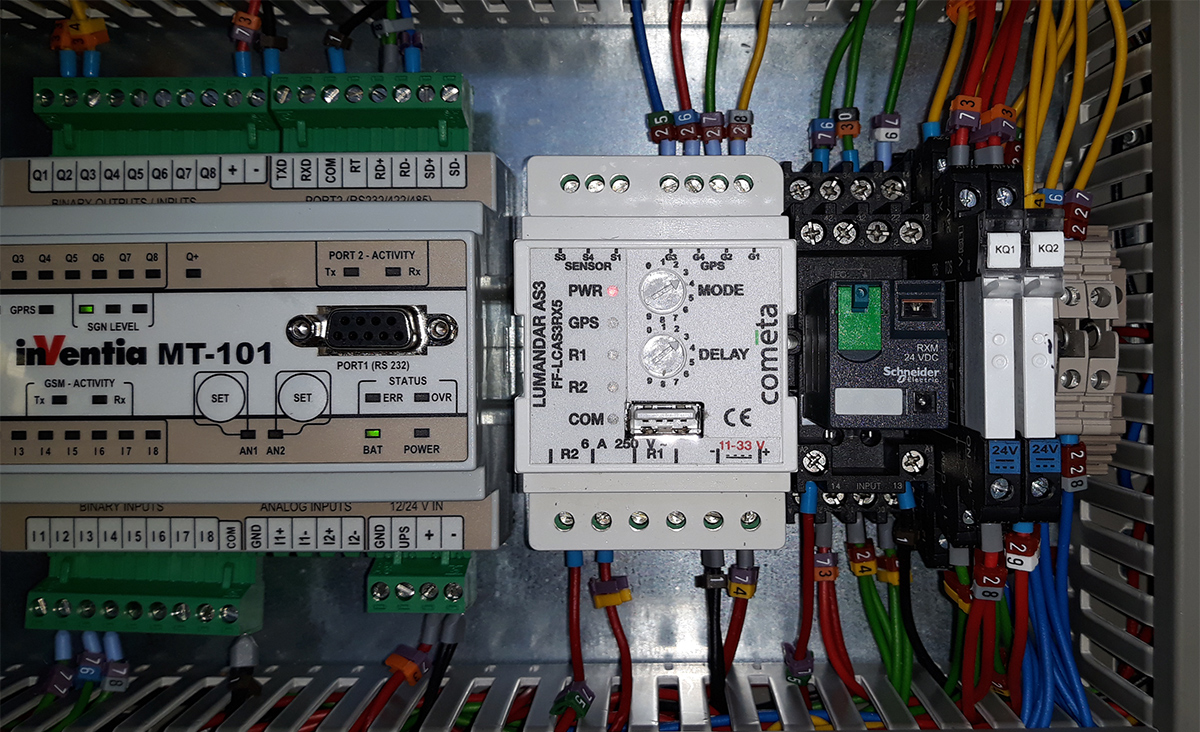 Subsequently, in 2017 and 2018, the Maritime Office in Słupsk modernized old navigation lights in Kołobrzeg and Jarosławiec lighthouses, where the MT-101 modules were used as well. Microprocessor-controlled modern devices made in LED technology have replaced previous light sources. An earlier solution consisted of the rotary tables with navigation lamps working since the middle of the seventies of the last century. These lamps had a short lifespan (up to 2000h) and characterized by low energy efficiency. Their power was fed using a special mercury pan, which ensured the ability to control the high currents necessary to power the rotating lamps, but it was not a safe solution for the service.
The navigational lights currently used in the lighthouses mentioned above constitute a set of two lamps, i.e. main and backup, which is switched on in the case of failure of the first one to maintain the continuity of the lighting.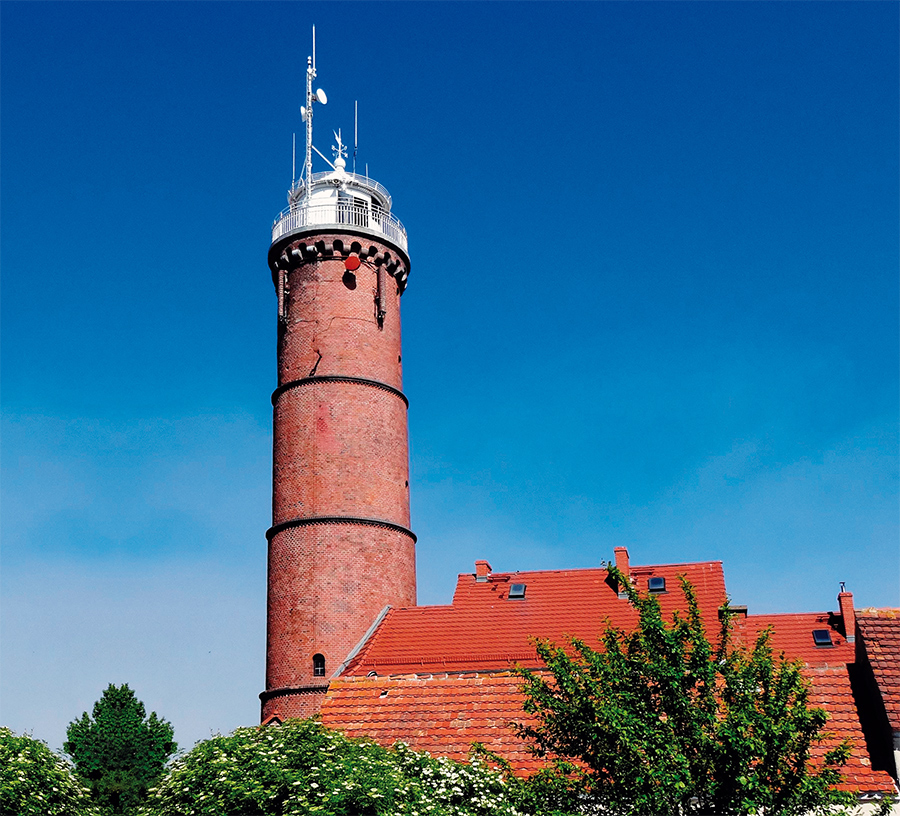 The MT-101 modules in these lighthouses support information coming from the navigation lamps then send them to the server with the SCADA type application and generate alarms. Additionally, in the Kołobrzeg lighthouse, the MT-101 module is responsible for switching the main lamp to the backup one. This solution allows remote viewing of the lighthouse operation status from any computer with access to the server without the need for installation and maintenance of network cabling. Use of private APN network ensures the security of data sent.